Missions Exist to Make Disciples and encourage our Disciple Makers all over the world. As we help people to follow JESUS, be changed by
JESUS and commit to HIS mission of making more disciples we also find ourselves assisting and loving those in the area practically,
particularly the poor with necessities and evangelism baptizing them in the name of the FATHER, SON and HOLY SPIRIT.
Go therefore and make disciples of all nations
Serve the Kingdom on our upcoming mission trips to:
2022 Reaching the hungry International Missions Trips
CCO has partnered with Reaching The Hungry for International Mission Trips in 2022!
This is a great way to get involved in a short term mission trip,
share the Gospel in another country and build memorable relationships.
RTH will be traveling to the following countries in 2022:
FMI or to sign up please contact
[email protected]
THE FERNANDEZ FAMILY
Guadalajara, Mexico
Eduardo and Linda Fernandez, with their two little ones, are missionaries in Guadalajara. Eduardo worked as an intern and studied in a one-year class on church planting at Calvary Chapel Rosarito. It was at this point that he felt the calling to plant a church in Guadalajara, but he waited on God's timing. On December 2014, they were sent out to Nicaragua to serve in Campo Gonia. Their time there was a time of preparation for the ministry. Finally, on January 1st 2017, Eduardo was ordained as a pastor and they were sent out to Guadalajara to plant the church, Calvary Chapel Esperanza Viva (Living Hope).
For more information or to financially support please visit: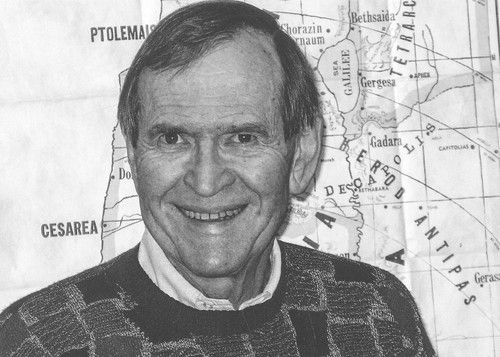 KELLY BROWN
The Gideons International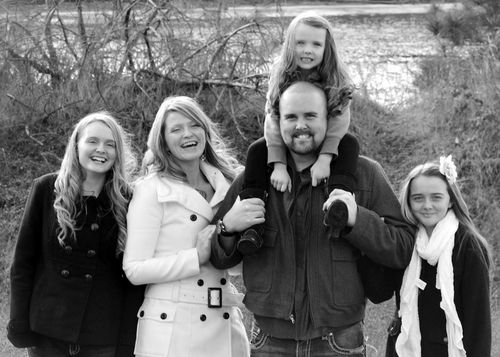 THE STARK FAMILY
South Sudan
CARLOS & LISA SALES
Reaching the Hungry
Pastor Carlos and his wife Lisa started "Reaching the Hungry" in 2010. They provide the bridge between the local church and frontline missionaries in the poorest parts of the world. Creatively connecting partners and resources, they have orchestrated outreaches reaching hundreds of thousands of people using the Jesus Film, Talking Bibles, EvangelCubes, and special events. They have facilitated the installation of 100 water wells and started several thousand Talking Bible Listening Groups. Carlos and Lisa have been married 32 years and have 4 grown children.
To go on a mission trip, or to financially support please visit:
www.ReachingtheHungry.org
KILGUS FAMILY
Trujillo, Peru
Pastor Cory Kilgus and his wife Danielle have been serving on the mission field for 8 years. They have three children: Abigail, Noah, and Sophia who were all born in Peru. Cory was ordained as a pastor at Calvary Chapel Fort Bragg in 2015, and has served at Bible Colleges and in church plants throughout the world. He served at Calvary Chapel Bible College Peru and Calvary Chapel Bible College Israel in a variety of roles including being the director of each school.

In 2016, God lead Cory to start a new work in Trujillo, Peru. Cory, Danielle, and the team planted the Calvary Trujillo in 2017, and started Calvary Bible Institute Peru the following year. Both the church and school are growing and thriving. Pastor Cory has a heart to make disciples of all nations, to raise up the next generation, and to see many healthy church plants throughout South America and the world.

All support is sent to Saving Grace World Missions
Mail:
Saving Grace World Missions
KILGUS FAMILY
17451 Bastanchury Rd #203
Yorba Linda CA 92886
714-993-4801
***Place Kilgus in the memo of check
Welch FAMILY
Port Loyola Calvary Chapel
Kenneth Welch is a full time Local missionary Pastor of two small churches in the country of Belize. Port Loyola Calvary Chapel in Belize City and Galilee Gospel Chapel in Gales Point. He is 33 years old and married with 2 children. His wife's name is Una (You-na) Welch and two daughters Anayah and Nissa. Kenny started Pastoring the small church (Galilee Gospel Chapel) in his local hometown (Gales Point) when he was 19 years old. He is being Faithful to the calling that the Lord has placed on his life. In 2017 Pastor Kenny and his family was given the opportunity by God's Grace, to move to the city and shepherd the congregation at Port Loyola Calvary Chapel (PLCC) where he and his family has been serving faithfully for the past 4 years. PLCC is located on the south side of Belize City in a poor gang infested neighbourhood. The small church and its small congregation are being faithful to the great commission of our Lord and saviour Jesus Christ. Besides caring for the spiritual needs of the people, they also try to help and meet physical needs as well. They get involved in every area of the people's lives. Pastor Kenny has a passion to preach the word , not only to see lost souls saved, but also to strengthen, encourage and exhort the saint in Christ. He and his family are hoping to raise disciples of the Lord Jesus Christ to help lead the local churches and spread the Good news of the Gospel around the country of Belize.
Encourage our active missionaries
Write an encouragement, question, or prayer and we'll connect you via email.
Lauri Criscenti-Feindt
(760) 213-3273
Watch Jesus Work is a ministry of Calvary Chapel Oceanside to help pastors in developing nations be self sustaining.The pastors are able to sell the items we collect and the blessings continue...

We collect new and used watches, jewelry, and glasses in reusable condition. All items are refurbished and sorted then delivered to the pastors to sell. 100% of the money earned goes to the indigenous pastors!

Drop off your donations to : Watch Jesus Work
Calvary Chapel Oceanside, 3715 Oceanic Way, Oceanside, CA 92056