Kids Camp is a week-long camps for kids from age K through 6th grade that uses sports and creative arts to teach positive values. Children are given the chance to learn through sports, art and other creative electives, build new friendships, and serve the community through a compassion project. It is an amazing week of experiential learning unlike anything else on the planet. It really is the BEST KID THING ON EARTH!
Sign-up early for best options.
Secret Keeper Girl is back live! SKG will encourage girls to embrace true beauty and modesty. The Masterpiece World Tour is a Bible based connecting experience for moms and their tween daughters (ages 7-12 younger or older daughters are welcome), The 2 1/2 hour event features biblical teaching on the concept of being a creation within God's masterpiece world, live worship, beach balls, confetti canon, mother/daughter fashion show that demonstrates modesty.
When: Sunday, October 7th from 6:00 pm - 8:30 pm (Doors open at 5:15)
Location: Calvary Chapel Oceanside Main Sanctuary
Cost: $22 General Admission | $30 Premium | $55 VIP | $75 VIP Behind the Scenes
Here's one for the parent's!
Family & Marriage and Student Ministries are partnering to bring Connect a movie with real help for parenting kids in a social media world. We will follow it with an optional 5 week study on a practical course for parents looking for real help when it comes to raising their kids in this social media-dominated world.
When: Thursday, Oct 25th for the movie and Thursdays, November 1st - December 6th for the 5 week study from 7:00 - 9:00 pm
Where: Calvary Chapel Oceanside Room E
Cost: Movie Event is FREE the 5 week study $20 per person
More info: Pastor Kevin 760-754-1234 ext. 223
Join us fo our annual Fall Festival. Our halloween alternative includes unlimited games, jumpers, rock wall, dunk tank, and more.
When: Wednesday, October 31st, 2018 from 6:00 - 9:00 pm
Where: Calvary Chapel Oceanside Parking Lot
Admission: One bag of candy per child (3 bags max per family)
Food and drinks available for purchase!
Calvary Kids Club is a Bible based program that uses creatively designed workbooks, teachings, fun games & activities that your children will love. They will learn about the Bible, earn patches and grow in their personal relationships with Jesus. This year our focus will be for the children to experience the blessing they will receive by reading their Bibles daily! Our prayer is that God will richly bless you and your children through this program.
Get ready for an adventure to an uncharted island where kids are Rescued by Jesus! Shipwrecked is a 5-day VBS experience where kids are anchored in the truth that Jesus carries them through life's storms.
Registration is now closed.
VBS times: Tues. July 10 – Sat. July 14
9am – 12pm (drop off no earlier than 8:45am, pick up promptly at 12pm)
Snack/water is provided.
Family Picnic/ BAPTISM FINALE Saturday 12:30pm-2:30pm
(Parent's/Guardian's MUST accompany any children who attend :)
Food will be available for cash purchase! VBS participants eat free!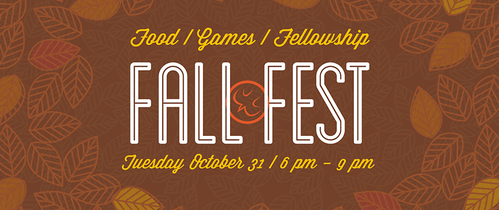 A Christian alternative to Halloween and Trick or Treat. We will have 30 plus carnival games, including a Rock Wall and Extreme Trampoline. The night also includes face painting, snakes, lizards and spiders and much more. Come enjoy a family fun time of food and entertainment all for a minimal cost. (Please NO scary or evil costumes).
When: Tuesday, October 31st, 2017 from 6:00 - 9:00 pm
Where: Calvary Chapel Oceanside Parking Lot
Admission: 1 bag of candy per child
**If you would like to serve click here to sign up**
More Info: Patty Scott 760-754-1234 ext. 220
Secret Keeper Girl Purple Party Tour bringing mothers and daughters closer to each other and closer to Jesus. Learn the secrets of modesty and true beauty, enjoy a girls night out and connect with your daughter at this amazing 2 1/2 hour show you will never forget.

When: Sunday, October 1st, 2017 from 6:30 - 9:00 pm

Where: Calvary Chapel Oceanside Main Sanctuary

Cost: $20.00 Click here to purchase your tickets

More Info: Kelly Weaver 760-754-1234 ext. 241