Be watchful, stand firm in the faith, act like men, be strong.

What is the Manup Mission?
Manup exists to be the primary vessel of leadership training for the men of CCO.
Our desire is to equip the men of the Church to spiritually lead their homes and
families and to recover Biblical manhood in our generation.
We believe if you can win the men, the family will follow.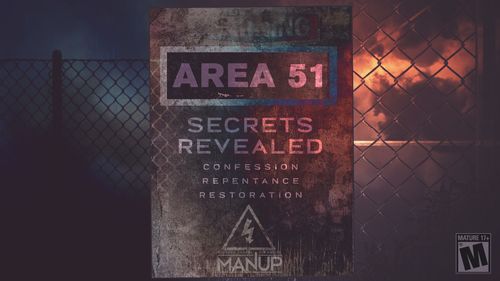 area 51 - begins april 20th
Secrecy. Conspiracy. Off Limits. If Area 51 had a stigma, that would be it. Everyone knows it exists, yet it's still forbidden territory. In much the same way, the sexual struggles inside the heart of man are present, yet unless he gives someone the clearance of accountability, he protects himself behind a barbed wire fence of self-deception and defeat. Pornography and sexual sin is the great manslayer of our generation, and we are tired of seeing God's men losing the battle and isolated in a fortress of secret sin. It's time to pull down the razor wire. It's time for full disclosure. It's time to enter Area 51.

Area 51 is a 20 week intensive accountability pursuit with live video testimony and a verse by verse walk through Psalm 51, charting the course from Confession, to Repentance, to Restoration. You will also be paired with an Advocate for accountability and prayer. Whether you are in the thick of the fight and need accountability, or you want to be your brother's keeper and help as an advocate, there is a spot for you here.

Tuesdays, 6pm, CCO Theater room
Registration Required
ManUp is gathering on Monday nights at 7pm in the family Sanctuary. Jump in the "Cracked Crown" series and get into a group!
We'd love to hear from you.
Click to get started.
MAN UP MONDAYS: ACCOUNTABILITY GROUPS
Live gathering in the Family Sanctuary @ 7pm

Need a ManUp group?
Cracked Crowns - Lessons from the Best and Worst of Israel's Leaders
Begins August 30th
Mondays | 7PM |Family Sanctuary


These were the days of kings and prophets, when fire fell and rain was withheld. It was a time of miracles and drought, idolatry and revival. King by king, each would rise and fall, live and die, leaving only a legacy behind. Would it be a righteous heritage, or a wake of evil? After the reign of King Solomon, the throne would be divided, and only the line of the Messiah would endure.

At ManUp we will be surveying some of the best and worst of Israel's leaders in order to gain leadership insights and valuable lessons to equip us to be the leaders God has designed us to be. We're going to witness the redemptive power of God in the lives of those who called on God in an hour of crisis, and even in those who refused to turn to Him in their desperation. The lesson is clear, God is willing to use flawed men to accomplish His purposes….even if they have Cracked Crowns.

Free Registration Online | Materials Available the weekend of August 21st